The Book
Working with Chakras for Belief Change - The Healing InSight Method
Book Content
Being in alignment, is the place from which to manifest your dreams. 'Working with Chakras for belief change' is a journey in itself sharing, from experience, Nikki's golden keys to healing, empowerment and liberation. It discusses the science behind energy psychology, morphic fields and intention, plus teaches everything you need to know in order to learn and use the method.
The method itself is then given in the book, including 28 beliefs per chakra and how to muscle test yourself to find your priority alignments.  With resources and case studies, the 5 star reviewed book, just launched 8/8/19 in the UK and globally, is helping people find emotional freedom and liberation from old belief structures. If you're looking for a tool to give you vibrational shifts into a feeling good state – it is here!
See Inside...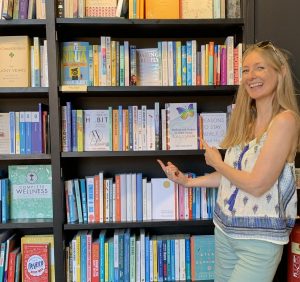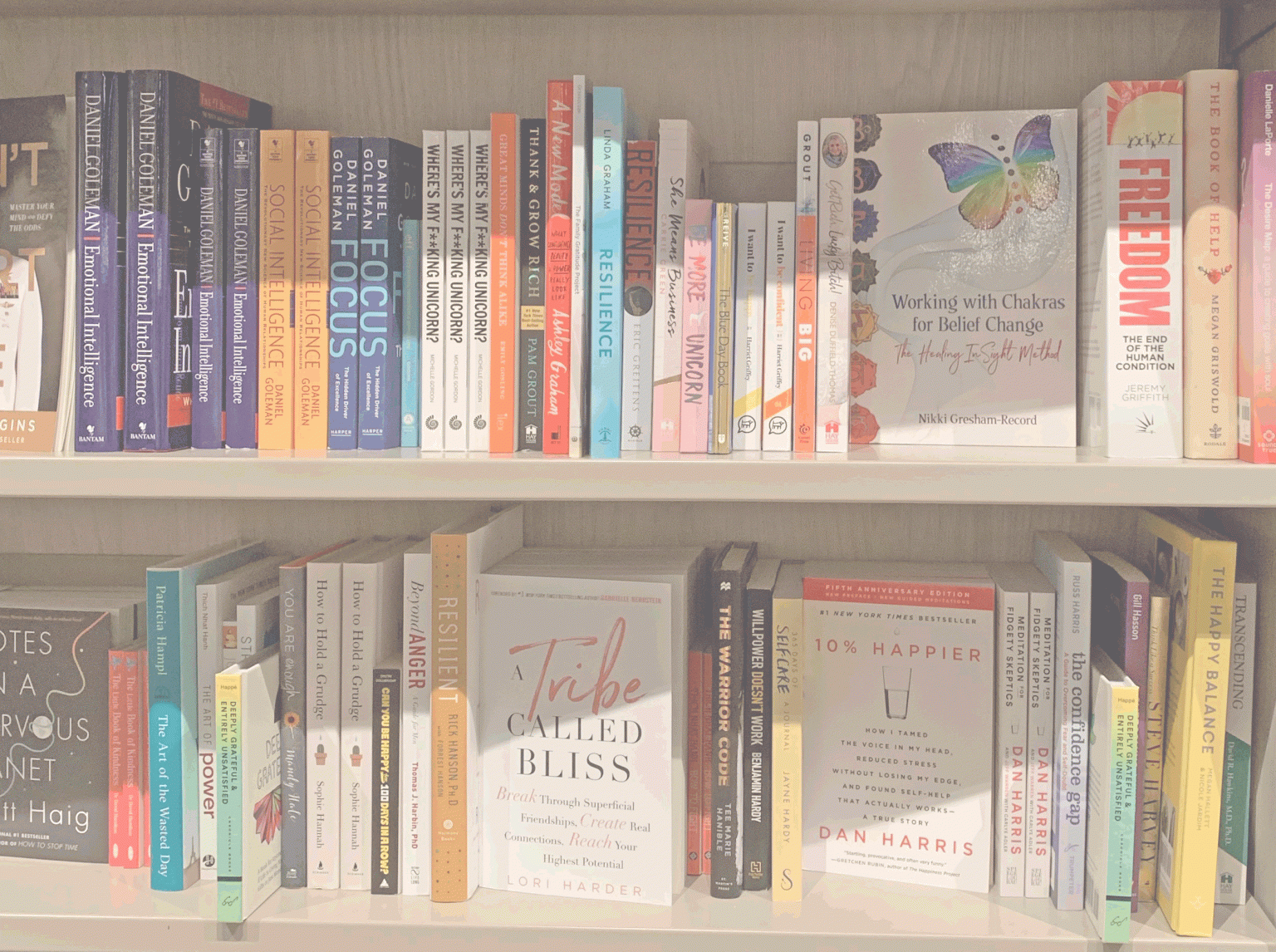 Testimonials
A must-read - life-changing!

"This book is simply marvelous. It is the epitome of the perfect read in terms of a healing modality and can be accessed straight away. Thoroughly researched information, inspirational lessons, healing tools, channeled guidance, and the whole truths about the author's own spiritual journey and how she healed herself are all part of the rich tapestry that will have you intrigued on every page. Nikki… more
Beautiful content, easy steps to belief change and packed full of knowledge

This is a beautiful insightful book packed with so much. As I began reading, I felt that every word resonated with me. Nikki provides the reader with in depth knowledge on theory, experience and results so you are armed with everything you need to be able to apply the steps in this book to effectively change beliefs. You are taken on a journey through Nikki… more
Clearing Chakras Changing Beliefs Improving

Nikki Gresham-Record as a sensitive healer shares a detailed understanding of the energy chakras which are connected to universal energy and support our physical and spiritual life. This aspect of wellbeing and health is often misunderstood or even unknown by the general public. READ THIS BOOK this book to understand that we all have childhood conditioning imprinted upon us … more
Beautifully presented book with clear processes that work!

Nikki has written a book which is so clearly based on her own and her clients experiences with great insight and love. It is a quality publication at so many levels. Just to hold it as a book in my hands I can feel the intentions it holds. Its illustrations are stunning. The clear level of research used to support all that the author presents is amazing. … more
A must for every home and every heart

In today's world there is a distinct, invisible line between those on their "spiritual path" and those living in the daily grind of work, worry and stress. This book and all the work that Nikki beautifully embodies is a perfect bridge between the two realities and a very accessible window to the divinity that we all are. The book is packed with heart led sharing… more
A manual for everyday. True self help for everyone. And beautiful to hold.

This is a book for life! Soo much packed into the pages for everyday ongoing self healing.Beautifully presented and packed full of amazing insight love and powerful activities for self help. Buy it!
Such a wonderfully helpful and well written book. I love how much extra support comes with this book in the form of online tutorials and videos from the author. If you're looking for help with releasing limiting beliefs, this is the book for you. Beautifully put together and illustrated too, this little gem of a book from an author who has much experience in this… more
As a client of Nikki's, i'm so happy to see her share her wisdom with the world in the form of this book. It's not often that you meet someone who completely embodies what they do in such a genuine and caring way. A MUST buy.
Great read and extremely good information for changing your life!!

The author of this book takes you on her journey of self healing and how she came to the Healing Insight method using the chakras for belief change. The reader will learn how to apply the Healing InSight method themselves and there is content on her website to assist you in using this method as well. You can change your beliefs and transform your life.… more
Working with Chakras for Belief Change is a true gem of a book. It brings spiritual approaches and psychological theories which together merge into practical healing tool that anyone can use. Nikki shares her recovery journey and inspirations that became the foundation for writing these pages as well as her vast work experience where she uses the method with her clients daily. The book is… more
"What a miracle worker this 304 page labor of love is. I was completely woke up by the idea of healing ones belief systems through the chakras. I am well aware that disease has so much to do with the beliefs and resulting actions we hold. The method is simple and easy to follow and I loved the pictures throughout. The message was loud and… more
What a beautiful lady and book! Nikki's story is incredible, fascinating and inspiring all rolled into one. Then came her InSight Method. I'm still digesting dipping in and out of this wonderful book and learning about it all. It's absolutely the way forward in our New Earth. I've also had lots of fun using Nikki's book on my Facebook 'lives' Intuitively choosing from her 'Aspects… more
There are so many "self help" books out there. Of course the value of them all is the putting into practice the ideas that they contain which is so often lost during the process of reading. This book, however, IS the method. Its contents is engaging, enthralling and ultimately thrilling to play with. Nikki's story is a true wonder and her sharing is a gem… more
I've been lucky enough to not only love this book but to also work directly with Nikki using the techniques she teaches here. The work is life changing and if you're looking to change up your thinking about how great life can be then this is the one!
This is my new favourite book, it has to be on everyone's reading list!

This is my new favourite book, it has to be on everyone's reading list (I've already bought it for friends too!). Why wouldn't you want to learn to heal yourself? Allow yourself time to shift old patterns and embrace new beliefs? It's a beautifully written, refreshing and honest account of Nikki's journey to self healing – packed with so many insightful, fascinating references and very… more
Life Changing Belief Change.

This is truly an outstanding book and a life changing system! Nikki has translated her own healing journey in such a relatable way that it allows the reader to believe personal healing is a real possibility for us all. This together with her many years of supporting clients through major life change and healing has allowed for the creation of a belief change system that…

Book Launched!
The book launch party this year saw the celebration of the book into the market, available in the
shop
, through the publishers, Findhorn Press, and
Inner Traditions
, as well as some Waterstones stores, local bookstores and further afield – Nikki even found the book stocked in Vancouver, Canada!
Buy the book