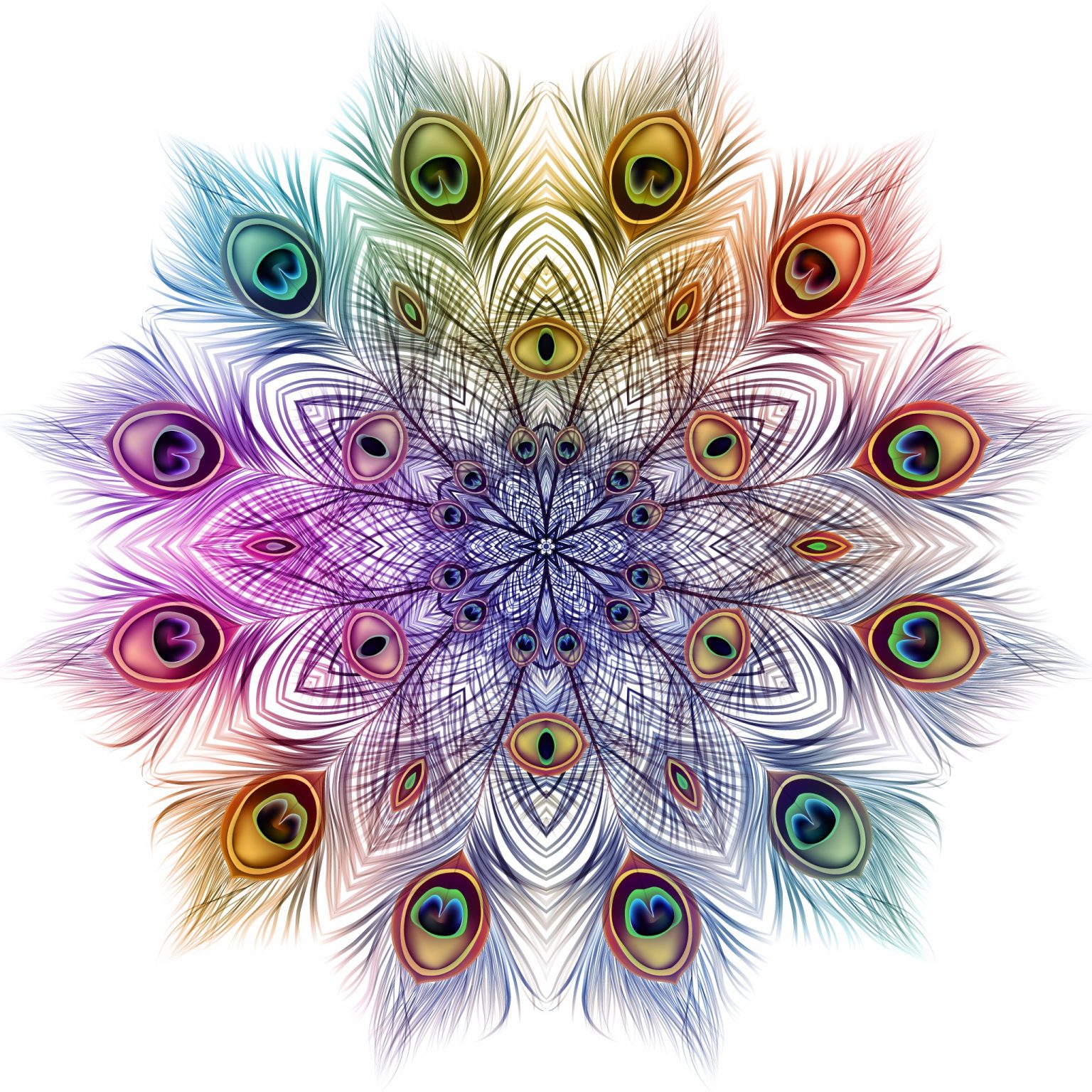 Counselling Psychologist. Healer. Intuitive. Author.
Creator of 'The Healing InSight® Method for Belief Change'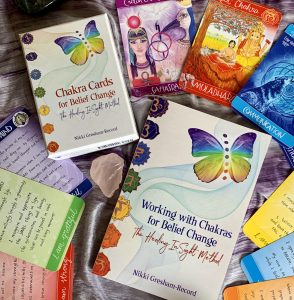 Help yourself to a better feeling state
Nikki's powerful new Healing InSight® Method, drawn from her deep dive into mind-body-spirit thriving, points a metaphorical compass at the belief alignments that will transform unhelpful beliefs in your subconscious mind. The method, gifted in the book, online course and in-person workshops, facilitates energetic and transformative shifts from the old programs to the New.
The 'go-to' tools for daily life contained in the course and the Healing InSight® book allow you to free yourself from unhelpful patterns, journey to a better feeling state and uniquely and tangibly align yourself with positive, life-enhancing beliefs and vibration.
Healing InSight® offers a way to find liberation from disempowerment; freedom from limitations, lack and old limiting or self-depreciating beliefs; deepens your connection to heart-based living and empowers you to step into your possibilities.
You can now enjoy as of summer 2020 the colourful, inspirational Chakra Cards for Belief Change.
View the Healing InSight® possibilities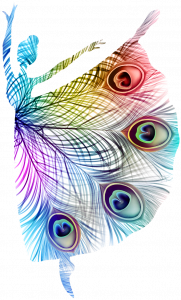 Counselling and individual therapies
Nikki's psychology practice is based in Midhurst, West Sussex and online. (I am not currently practicing in Richmond, London).  Please note both counselling, energy psychology and healing is all possible online. She said, "I find that integrating energy psychology and healing work into my psychology practice is highly effective. The process of therapy involves a flow of communication, expression, discovery and clearing what does not serve us, enabling room for our true authentic magnificent selves to shine.
As an intuitive natural healer, trained in various modalities and a chartered counselling psychologist, I am equipped to help most people through their struggles. My background has been in mental health, drug dependency, trauma and women's therapy, with a special interest in health, spiritual emergence and heart-centred work."
Learn more about counselling with Nikki
Reiki practitioner training
Reiki is a sacred journey of service to other occurring through both reiki practice and the individual reiki journey of raising one's consciousness into self-mastery. Embark upon the journey, become steeped in the ancient spiritual wisdom of Masters and deepen your own healing—or remembering—of your truer nature.
Reiki training takes place in person with courses currently in Midhurst (West Sussex).
Find out more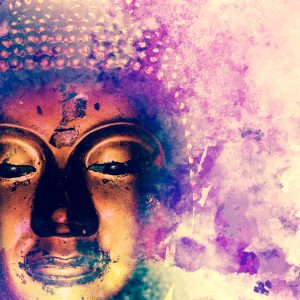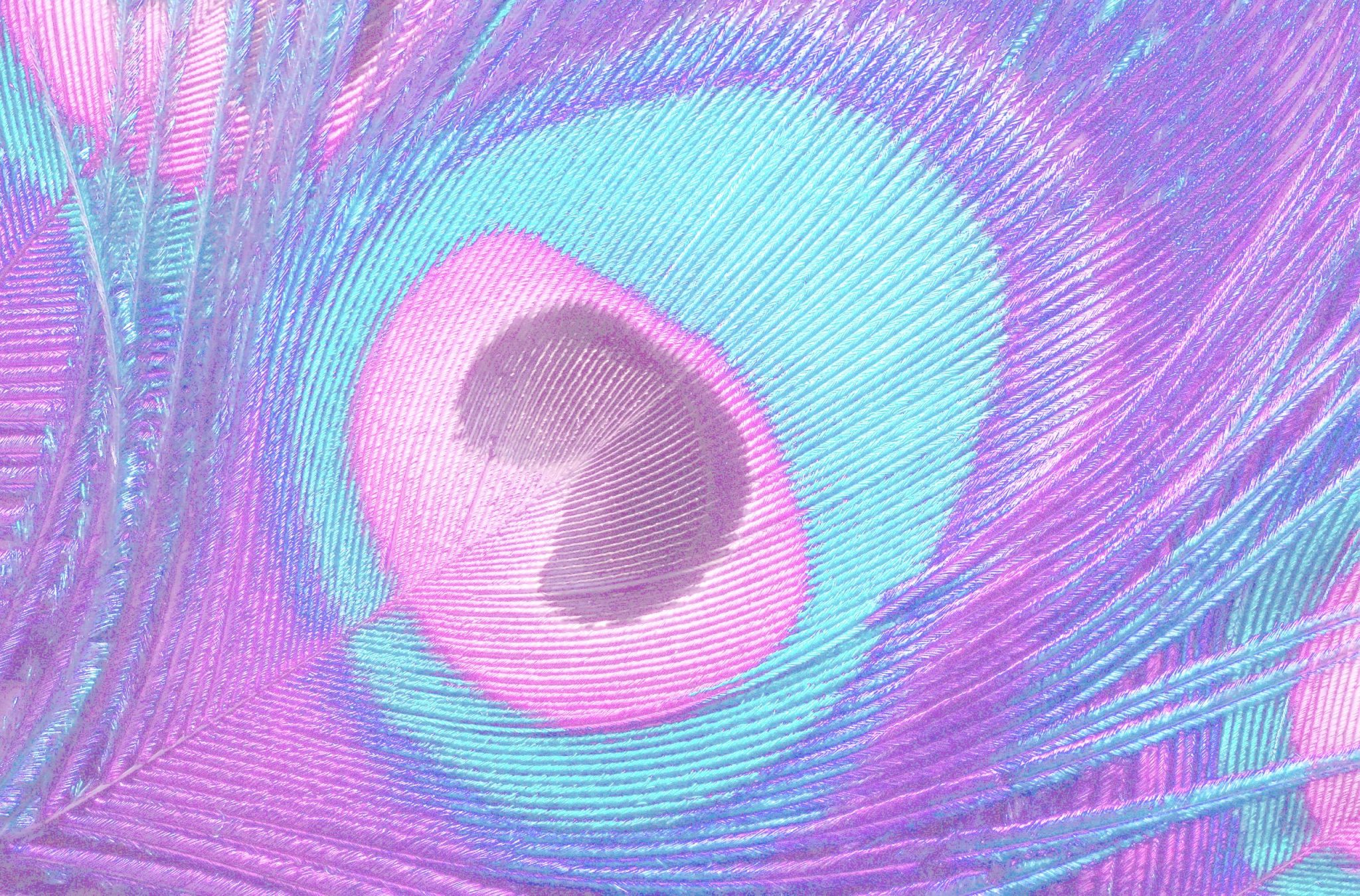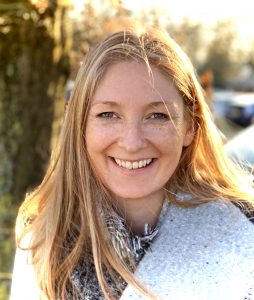 A Welcome from Nikki
Thank you for visiting. Life is a journey for sure, and it has taken many of us many life times to get to this point. At this rising of consciousness, we are seeking more peace, more love. We need to make sense of the big picture, find the meaning and re-connect to our soul/higher selves.
We are the potential, we are the answers we seek and we are not and have never been alone in our journey. The veil is lifting and as it does we are going through tremendous clearings and shifting of the old paradigm. It looks messy and chaotic from the outside, yet from the eye of the storm, I do believe that peace is emerging, that the light is winning and that we can live in harmony with each other and our beautiful Gaia. To do this, we must come to know the self that exists beyond the ego, the conditioning, expectations and previously formed identities; we must unplug from the false matrix and narratives and come to recognise and utilise the power of the light inside. It is this inner navigation that will place us on the organic timeline for humanity. 
My life(s) have taken me on a journey of healing. I am a healer at my core, a bringer of light, able to sit in the dark and turn the light on, for I have discovered that it is inside of me, that I am connected to Source, to the Christ light of unconditional love and unity. My offerings within this website are to share this and the tools to enable you to shine the light and potential within you.
If you would like to work with me individually, I'd love to hear from you, get in touch.
Learn more about Nikki's journey
Testimonials
What can I say? Nikki is the real deal! She is so gifted as a light worker and all round spiritual badass that I literally can't wait for the next session as soon as I leave. While being one of the greatest channels I've ever met she is also just so kind, caring, gentle and totally blessed as a healer. I feel lucky to have met her! To have Nikki as a source of wisdom and nurture in my life is a true honour and 100% brilliant! Game on team! …
I was extremely anxious...

When I first came to see Nikki I was unhappy and extremely anxious about work and certain aspects of my life. My sessions with Nikki allowed me to understand and work on past experiences in order to alter my perspective and to get back to my true self. Nikki was able to use various different techniques in order to help me shift past beliefs and ideas that were not serving me or shifting in everyday life. I would definitely recommend going to see Nikki to work on and explore any issues facing your life. …
...warmth and peace washed over me

The first time I went I drove up and down the road several times, I was shaking and my Stress levels were high. I did not know what to expect. When I had plucked up the nerve to go up her drive, get out of the car and then knock on her front door, I was meet with a warm and smiling face of Nikki. I knew straight away this was the right decision, a warmth and peace washed over me straight away. Nikki's Natural energy and Healing methods are working. Last week Nikki introduced me to EFT and it is amazing as to how it unblocks me and releases my stresses. …
Profound therapeutic/healing experience

In 35 years of searching, seeking training, coaching and therapy today was the first time I had a profound therapeutic/healing experience and or one that was accompanied by powerful emotions or even a knowing that something deep had shifted. Thank you.
Clear long standing issues

'Nikki was recommended to me whilst I was going through a very tough time. She has been able to help turn my life around in such a positive way . With her knowledge and skill across a range of therapies she is able to resolve and clear long standing issues. Her warmth and generosity complete the package '
Nikki's empathy, deep connection and resourcefulness are second to none. Her Healing InSight method works deeply and effectively in releasing limiting beliefs and replacing them with empowering beliefs and a better connection to your higher self. In the five years I've known Nikki, she helped me gain clarity so many times. I now turn to her every time I find myself facing a difficult crossroad and I always gain so much from her unique methods. Thank you Nikki! …
I'm happy - not broken anymore

I honestly didn't think I needed healing, or therapy. I was broken, emotionally and physically. I'm so thankful I challenged my doubts and perceptions. I committed to my healing, allowed myself to accept, and it's worked! I'm happy – not broken any more! Nikki chose to use Reiki and The Healing InSight Therapy, she's created to help and guide me – it worked! …Nikki is truly gifted. I'm now learning Reiki, with Nikki – and so much more about me. Listen to your heart – challenge your perceptions. Forever thankful. …
Delightful and insightful

I worked with Nikki for 6 months quite a few years ago and she's delightful and insightful.
Ancestral timeline release

Nikki did an amazing ancestral timeline release for me earlier and I felt every bit. She's amazing, an absolute goddess and a very skilled shaman healer, even if she doesn't even know it herself! You should have a session with Nikki you will NOT be disappointed.Thank you Nikki, much love. 
Nikki is doing the work that is her unique gift

Nikki is doing the work that is her unique gift. She is so intuitive and connected to what is going on for me and what most needs attention and shifting. Nikki has helped me shift major obstacles in my life that were limiting me professionally and personally. I now feel more connected to my true self, free from unnecessary stuff that was weighing me down. I now feel lighter and freer and feel that the things I want are possible. Thanks so much Nikki…xx …
A quantum leap in personal growth

Nikki's unique combination of therapies has been the most effective form of therapy I have ever experienced and has facilitated a quantum leap in my own personal growth and development. It has been a joy and a delight to share my journey with her.
As well as having the professional skills required to help me, she was so lovely, kind and welcoming. I remember waking up on the morning after my first session, and not having a heavy dark cloud hanging over me for the first time in ages. I felt so much more calm and centred, and optimistic that things would get better and that I'd have the strength to make the changes that I needed to make with the right support. I gained so much from the therapy, and was provided with skills to maintain the changes that had occurred. …
Through the birthing canal...

"It came to the stage on my spiritual journey that no matter how much I had worked with my self I needed that final pull through the birthing canal of darkness and that was when Nikki came in to my life… her tool bag is big enough to fix the entire planet and boy did we come at it from all angles…now I feel the clearest I have ever possibly imagined, knowing I have addressed all the things I had pushed in to recess's of my body and soul… there's nothing to fear, especially when your hand is held tight all the way. …
Will assist and inspire many

Dear Nikki I feel sure that your book will assist and inspire many.
Nikki and our Reiki family has been a positive gift to my life. I have learnt skills and been amazed by such wonderful experiences. I am looking forward to furthering my development and sharing myself as  Reiki Master in the future but for now  am drifting so to speak, bathing and absorbing the colour and light energies surrounding us all. Over the top, fluffy, and…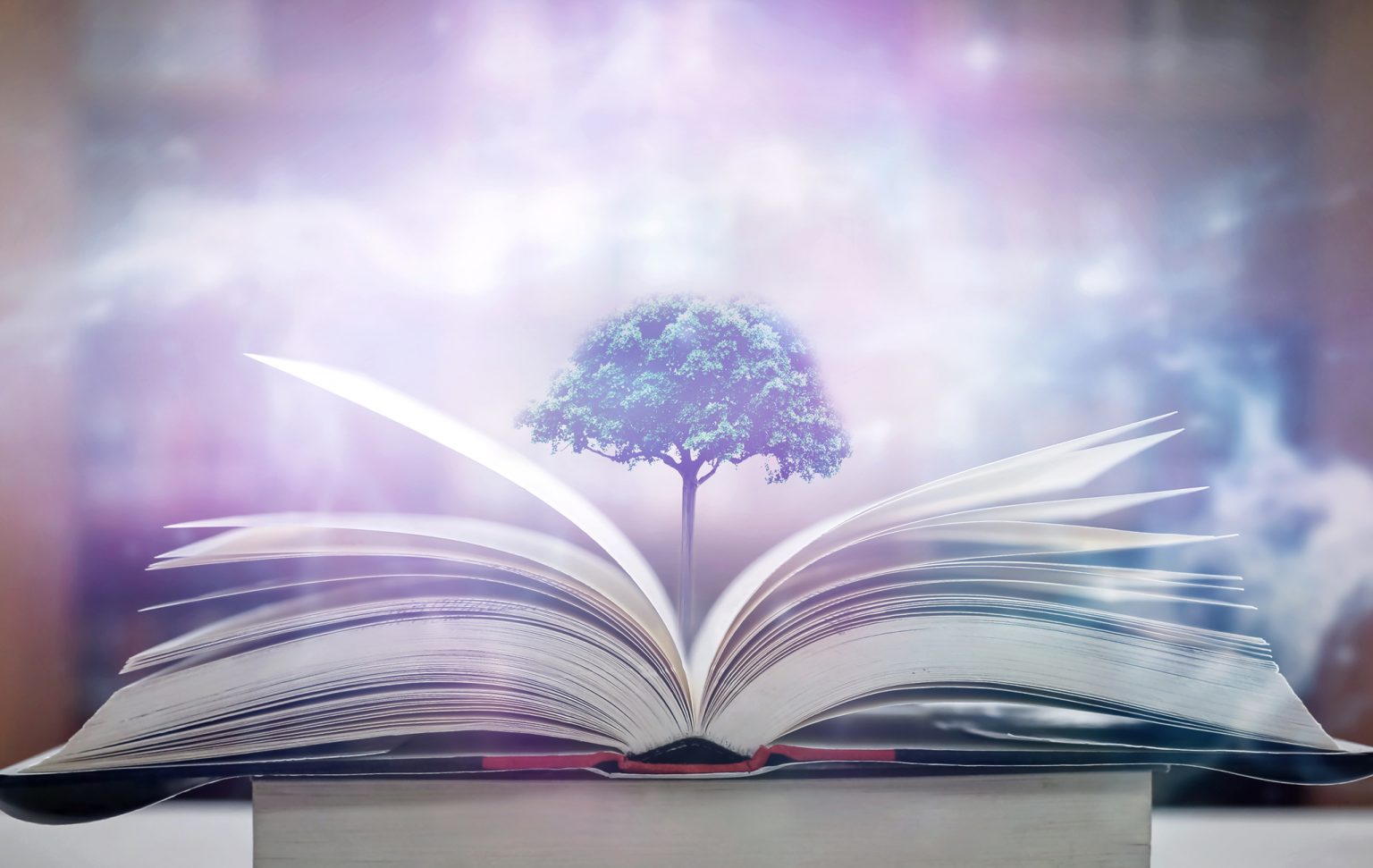 Meet Nikki
Nikki: My personal journey
Why the Healing InSight® Works
The Book: "Working with Chakras for Belief Change"
Wellbeing through the Mind–Body–Spirit connection
Join the Healing InSight® Community
Our online community offers a platform to connect and be inspired; to develop your own practice, to learn more about belief work, raise your vibration and point toward self-mastery.
Join and be a part of the community who are 'being the change they wish to see in the world', and are being supported through that journey with zoom calls, card readings and more.
Join us!